Commercial Metal Roofing Sydney
Commercial & industrial metal roofing installation requires experience and high-quality materials to do right, which is why the Lidoran Group has become one of Australia's largest and most popular metal roofing installation providers. Our experience of 35 years in the field has been combined with our ability to provide innovative, tailored solutions, to ensure that our clients receive the best product available on the market today.
Our commercial metal roofing installation services are available across Sydney, all year round, and at competitive prices. We have a proven track record of efficient, durable metal roofing solutions that has made us the preferred supplier for businesses across the country.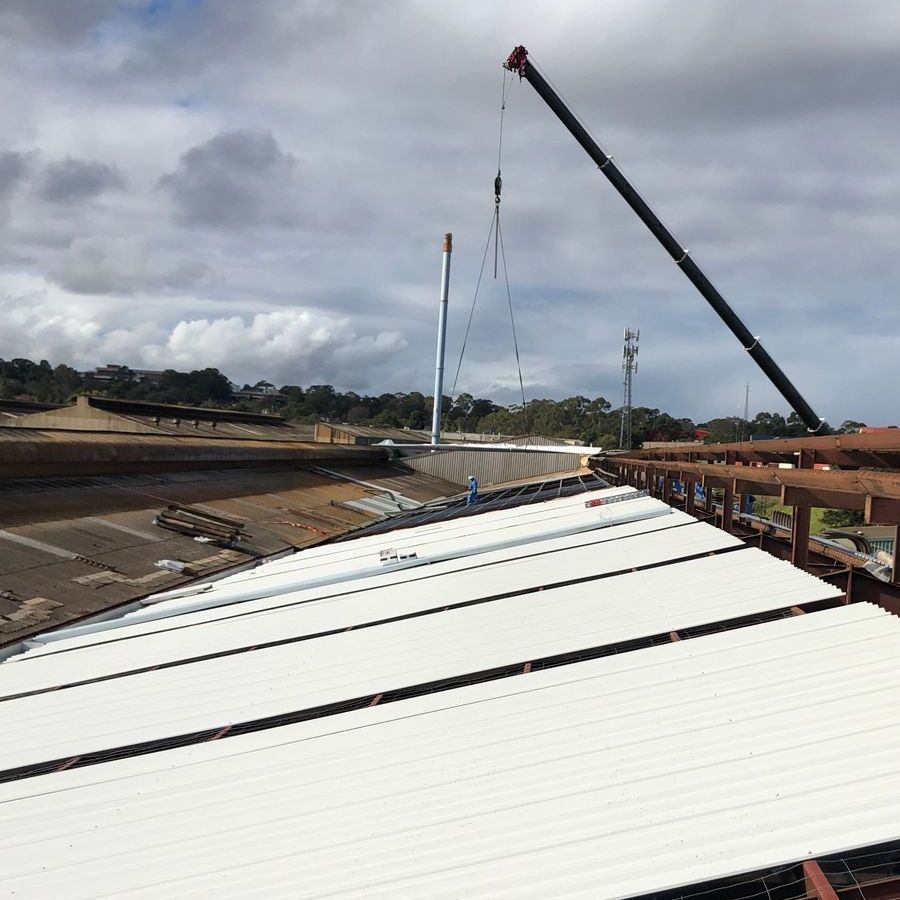 Lidoran Group Industrial Metal Roofing Installation
At Lidoran Group, metal roofing installation is our specialty. Not only do we provide high quality, dedicated roof construction but we also hold the world record for fastest asbestos removal and metal roofing installation in the world, replacing 3800m2 of roof in 10 hours!
Whenever we provide metal roof installation services to our clients we make sure that we offer personalised services that abide by their exact specifications. Our metal roofing installation services are based on:
Quality: Our metal roofs are constructed using high quality materials that ensure a final product that is durable and offers a long life expectancy.
Experience: We are an experienced provider of metal roofing installation, which allows us to understand our clients and their requirements with a precision that take decades to learn.
Speed: As our world record attests, our metal roof installations can be very efficient, combining quality with speed to ensure minimal disruption to your work.
Scale: We are some of the largest providers of metal roofing on the east coast, which allows us to perform large installations around your schedule.
What makes Lidoran Group the best commercial metal roofers in Sydney?
Lidoran Group commercial metal roof installation has developed a reputation as a high quality roofing solution for commercial and industrial venues across Australia. This positive reputation has come from a number of advantages that we have compared to other services in the sector:
Competitively priced services. Our size and popularity means that we are constantly being engaged for new work, which allows us to provide highly competitive quotes and negotiate on cost to ensure that our clients receive the best services for the price that they deserve.
25 years on the job. Lidoran Group has been providing metal roof solutions to our clients for over two decades, which means that not only have we survived in the highly competitive market, but can also perform complex jobs with years of experience under our belt.
Flexible scheduling. Our large teams allow us to provide flexible scheduling year round, which means that we can work around your needs and complete the job when it will least impact your business.
Available across Australia. Our business is based in New South Wales and Queensland but we are available for jobs across Australia with our dedicated road teams.