Sydney Commercial and Industrial


Roof Replacement
When To Re-Roof
The roof of any industrial or commercial building is vital to not just the structural integrity of the building as a whole but also in providing insulation against heat and cold, protection from the elements and in increasing the value of the property on the market. A poorly functioning roof can be a serious financial burden with constant repairs and maintenance costs, so planning a reroof before things get critical is imperative to keeping your business running smoothly.
Lidoran Group is one of the prime roofing companies in New South Wales. Not only do we provide commercial roof replacement services to Sydney, we also have a dedicated road team that is ready to do any massive job anywhere across New South Wales.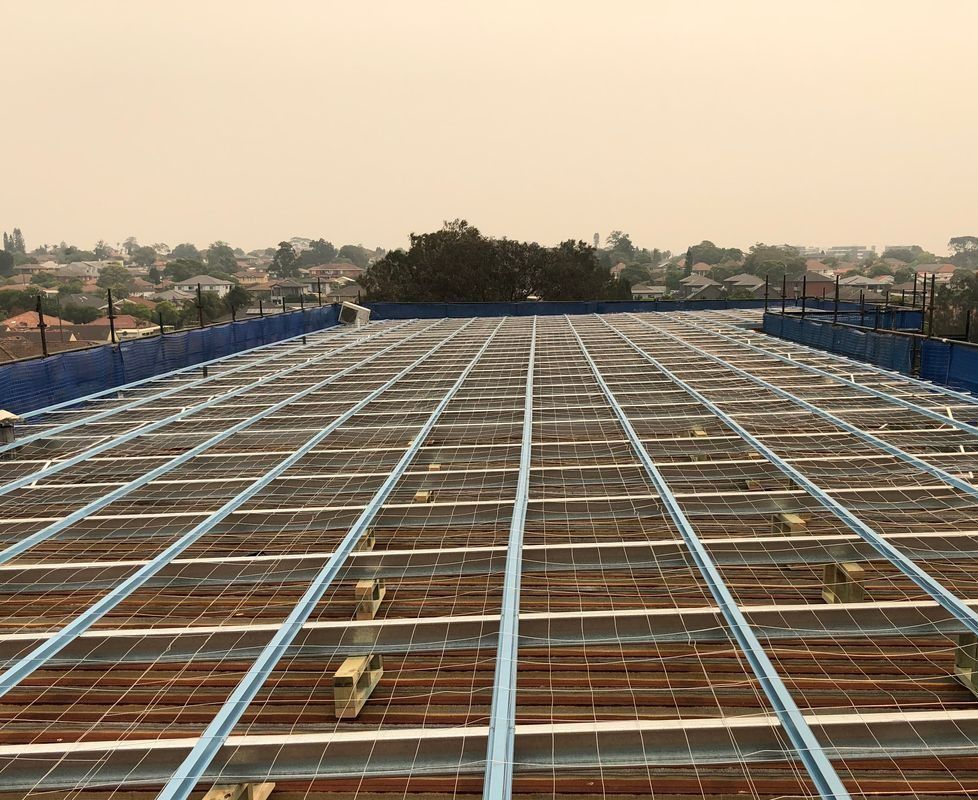 All Jobs done right
Big jobs, tricky jobs or small jobs all get the same attention to detail. We get the job done right.
Fast & Flexible
Minimal disruption is our priority: completion in record time or staged over Christmas.
Go anywhere
We don't just provide prime roofing services in our home states. We have a mobile crew and will go anywhere in Australia for the larger projects.
Cost Effective
We want your business. Let us help you plan this upgrade.
Industrial Re-Roofing
Lidoran Group Are Your Commercial Metal Roofing Experts
An inefficient roof means constant financial outlay and is better dealt with via re-roofing, sooner rather than later.
With over 35 years of experience in re-roofing, Lidoran guarantees to replace your commercial roof safely with a minimum of inconvenience to your company's productivity. To make the proposition of re-roofing viable most businesses need to continue operations without disruption to their schedules and Lidoran Roofing have the skills and ability to do just that.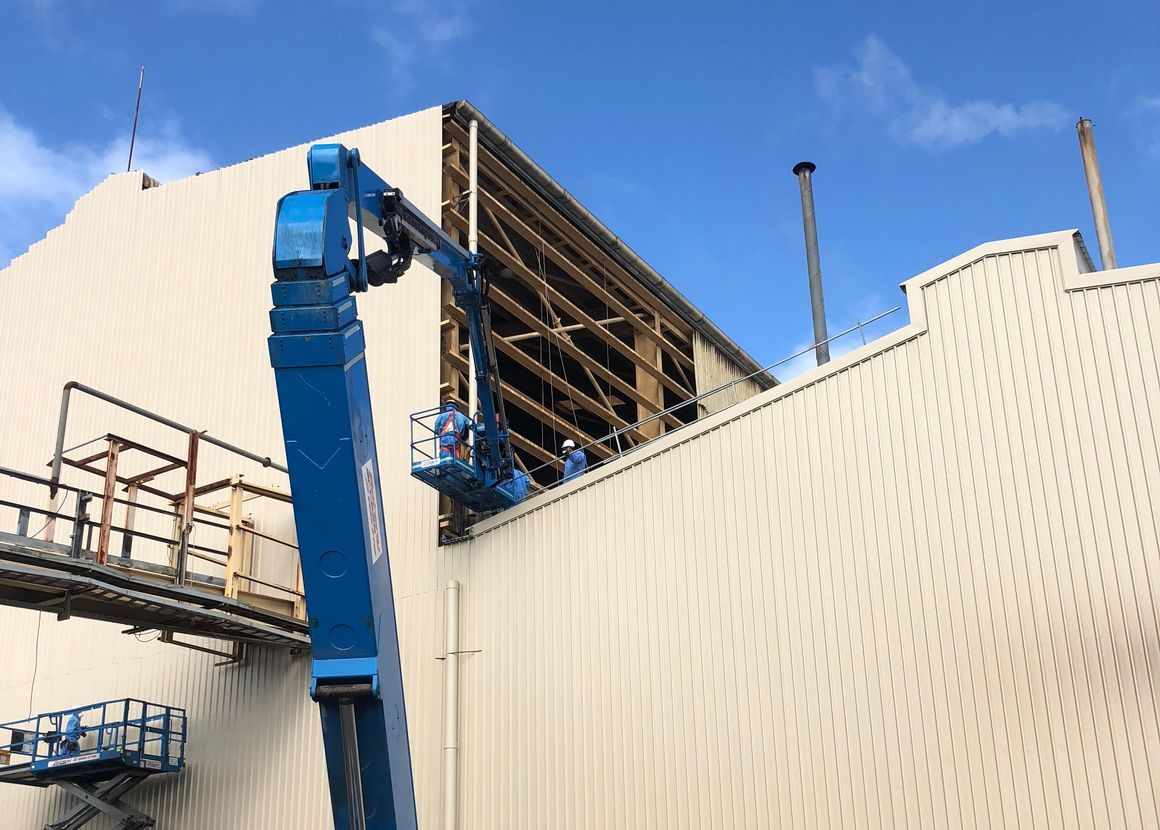 Wall Replacement Solutions
Lidoran Group provide immediate, cost effective wall replacement solutions with your building's longevity in mind.
Our expert team will help you ascertain the extent of the problem, as well as help you make an informed decision when it comes to what is needed. We are experts in asbestos removal, encapsulation or cleaning, allowing us to replace walls while you safely carry on your business.
Our wall replacement rates are highly competitive. Contact Lidoran Roofing today for a free quote.
Minimal Interruption to your Schedule
Lidoran will get your commercial re roof job done with minimal interruption to your schedule.
If you want it done FAST or to fit in around your schedule so your business can keep operating. When CDM logistics needed to replace their 3,800 m² asbestos production warehouse roof, but were concerned about potential loss of production time due to facilities being closed. Lidoran provided a solution and broke their previous world record in the process.
We set a world record replacing 3800m² of asbestos roofing in 11 hours!
For Dux Hot Water (pictured), we encapsulated the asbestos materials and completed the project while the remaining area of the factory could safely continue operations.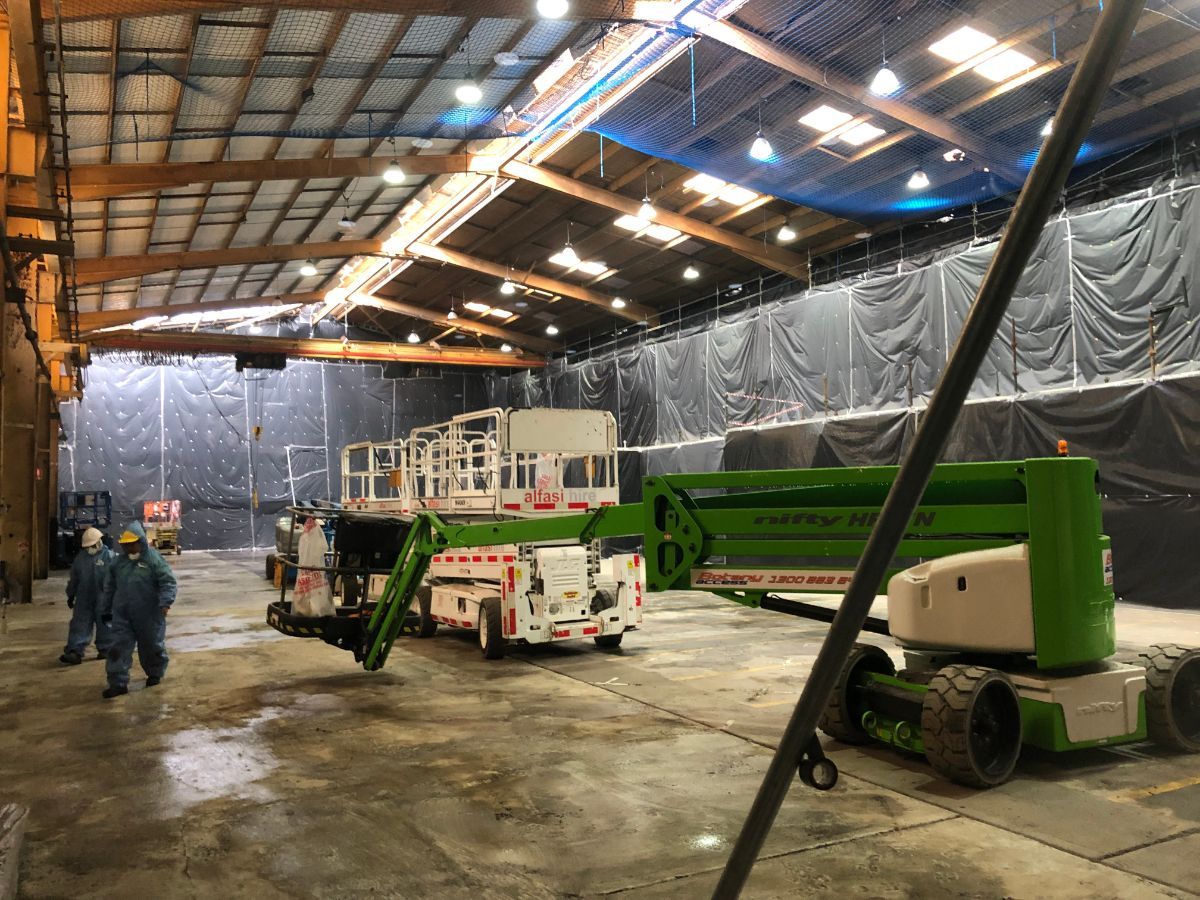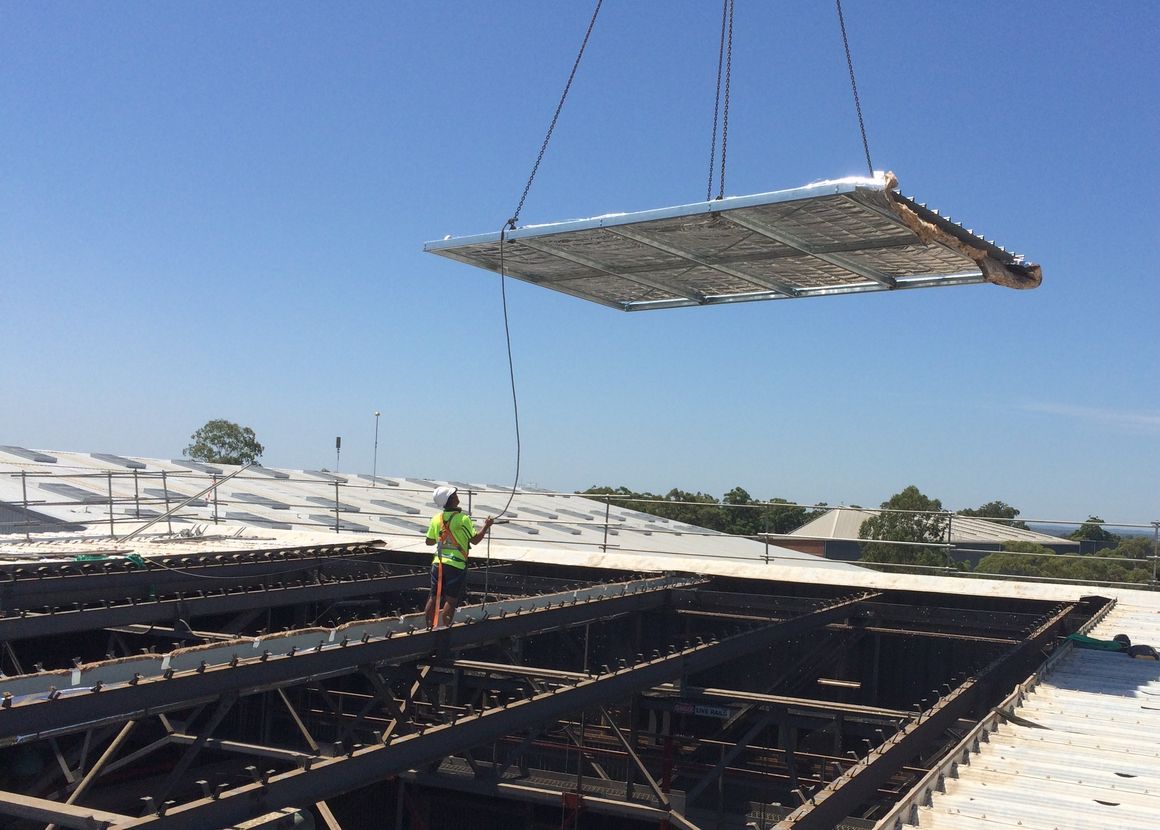 Experience and Expertise in Roofing
At Lidoran Group we have  35 years of experience as roofing contractors in the commercial and industrial sector, and have become one of the choice roofing specialists for large government projects.
This reputation as a reliable partner for industrial roofing solutions begins with our roof replacement process. We always start any large roof replacement project by developing a thorough plan of the assignment to ensure that the job is done as efficiently as possible. We review the site, plan our resources and materials and check for any hazards such as asbestos or structural damage. Once we have agreed on a project plan and timeline we complete the project with minimal disruption to your business.
Contact us if you are interested in discussing roof replacement cost and availability. Our roof replacement quotes are free and highly competitive.
Commercial Metal Roofing Company FAQs
How long will it take to replace the roof?
The Lidoran team carefully projects the start date, scope of works involved and the target completion date. We specialize in industrial and commercial projects and have over 25 yrs know how to rapidly get the job done. Each roof is different but we can guarantee the job will be completed in less time than you could possibly imagine.
We hold a World Roofing Record for removing 3,500 m² of asbestos sheeting and replacing it with Zincalume in just 11.5 hrs for Springett in Moss Vale and then beat this by replacing 3800m² of asbestos roofing and replacing with Zincalume in only 10hrs.
What impact will this have on my business?
Lidoran Roofing understands the importance of your business and your concern regarding loss of production and income during the undertaking of the project. We work with you to find the most optimum solution, with minimal disruption to your schedule and staff.
Will changing my roof increase the value to my property?
Yes it will. Asbestos removal of a hazardous roof will ensure a safer work environment and a greater resale value. Reroofing with ColorBond and Zincalum materials will only enhance your properties appearance, at the same time make it environmentally healthy and safe.
Is there a warranty of your roofing work?
Lidoran Roofing offer a two year warranty on workmanship for non residential as well as manufacturer's warranty's on their products.