Gold Coast
Commercial Roofing
If you are looking for commercial roofing contractors in the Gold Coast that are capable of taking on large scale infrastructure projects then Lidoran Group is the right roofing specialist for you. Our ability to expertly plan and execute large commercial roofs comes from our 25 years of experience in the field and our meticulous roofing process.
Lidoran Group is one of the Gold Coast's largest commercial roofing service providers, which means that not only are we familiar with local conditions and regulatory compliance needs but are also able to provide competitive quotes on any work that we do. Our large size however doesn't detract from the fact that we offer personalised service to each and every client, providing customised service plans to suits the needs and timeline of your business.
Lidoran Group's Gold Coast commercial roofing services include roof repairs and restoration, roof replacement and asbestos roof removal.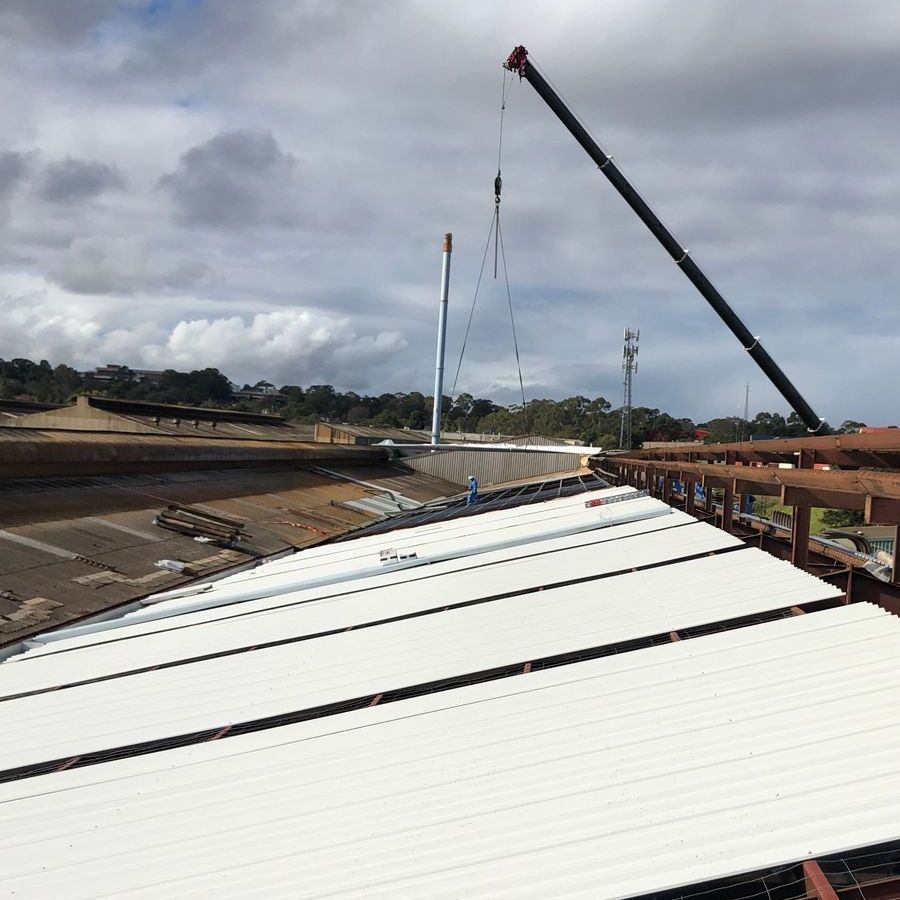 Roof Repairs
Gold Coast
Roof repair and maintenance is an important part of extending the life expectancy and preserving the integrity of one of the most important structures in your building. Lidoran Group provides a number of roof repair and restoration services including:
Roof Cleaning & Maintenance: Our roof cleaning and maintenance services include regular checkups where we look for damage and areas of the roof that may not be structurally sound, as well as providing regular cleaning services to remove debris, growth and corrosion.
Painting & Protective Coatings: Commercial roofs receive a battering on a regular basis and need to be protected much like the roof of a car. Lidoran Group offers a range of quality protective paints to extend the longevity of your roof by protecting it from moisture, oxidisation, and UV radiation.
Roof repair: If your roof has sustained damage Lidoran Group is available to repair the issues with minimal impact on your regular work.
Roof Replacement
Gold Coast
Lidoran Group is an expert provider of Gold Coast commercial reroofing and repairs, including metal roof installation. Our services focus on providing high quality replacements for even the toughest roofing projects, while still maintaining the speed and efficiency that has made us a popular choice amongst companies in Queensland. Our roof replacement services:
Provide high quality roof repair. Our experience and culture of doing the job right means that our roof repairs are high quality and offer durable workmanship.
Are flexible around your schedule. We have a mobile crew able to work anywhere in Queensland and capable of working all year round including Christmas and New Years.
Offer negotiable pricing. Our large scale means that we can be competitive with our pricing while still providing you with the best quality service.
Asbestos Roof Removal
Gold Coast
Asbestos roof removal is highly technical and requires proper training to deal with the hazardous material. Lidoran Group has highly trained teams that are certified to locate and remove asbestos in your roof. After removal we replace the roof with a brand new one, all with minimal disruption to your business.